Broye modernisation project.
For more fluid and reliable traffic management, as well as accessible trains for all.
The modernisation of the Broye lines is still underway. After the creation of crossing points and the adaptation of Lucens and Ecublens-Rue stations in 2017, facilitating an increase in the frequency of services, and then the renovation of several important works during the summer of 2019, all the lines will soon benefit from a makeover.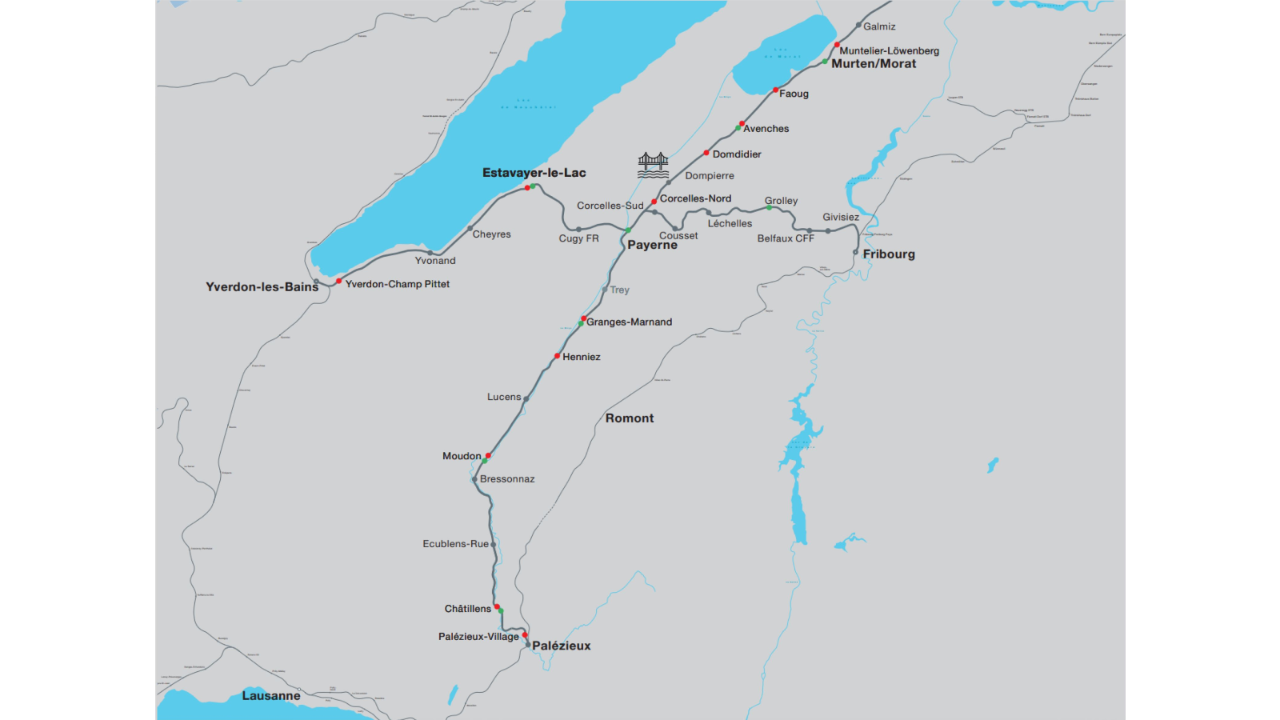 12 stations brought up to standard for people with reduced mobility
ATR (Network-Wide Automation) Renewal of the interlocking system
63 level crossings to be adapted
8 new service buildings
Related projects: renewal and refurbishment of bridges (i.e. the bridge over the Arbogne)