Advertising on the SBB website.
Whether it's on the SBB website with its highly frequented timetable or the wide range of offers related to travel and leisure, the SBB website is the optimal environment for getting an advertising message to a target group which is keen on travel, mobile and consumption-oriented. You too can advertise on SBB.ch!
The advantages for you.
4 million contact opportunities per week.

Brand safety / no ad collision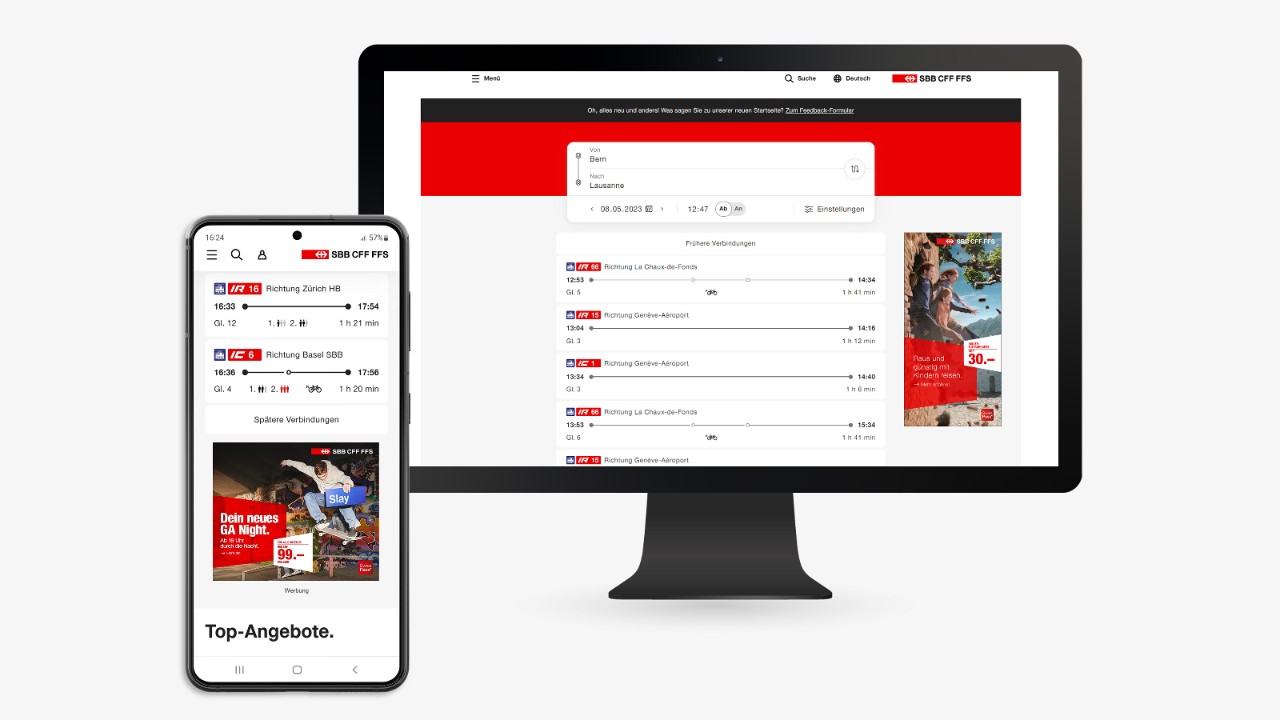 Here's how you can get your advertisement onto SBB.ch.
Renate
Rükgauer
Sales Manager at SBB Digital Advertising