Advertising on the SBB ticket machine.
With advertising space on SBB ticket machines, you can reach your target group at the station itself. Thanks to our targeting options, you can address your target group in the right location, as advertising can be placed locally, regionally or throughout Switzerland. 
The advantages for you.
1 million contact opportunities per week

Around 1,000 ticket machines at 700 stations.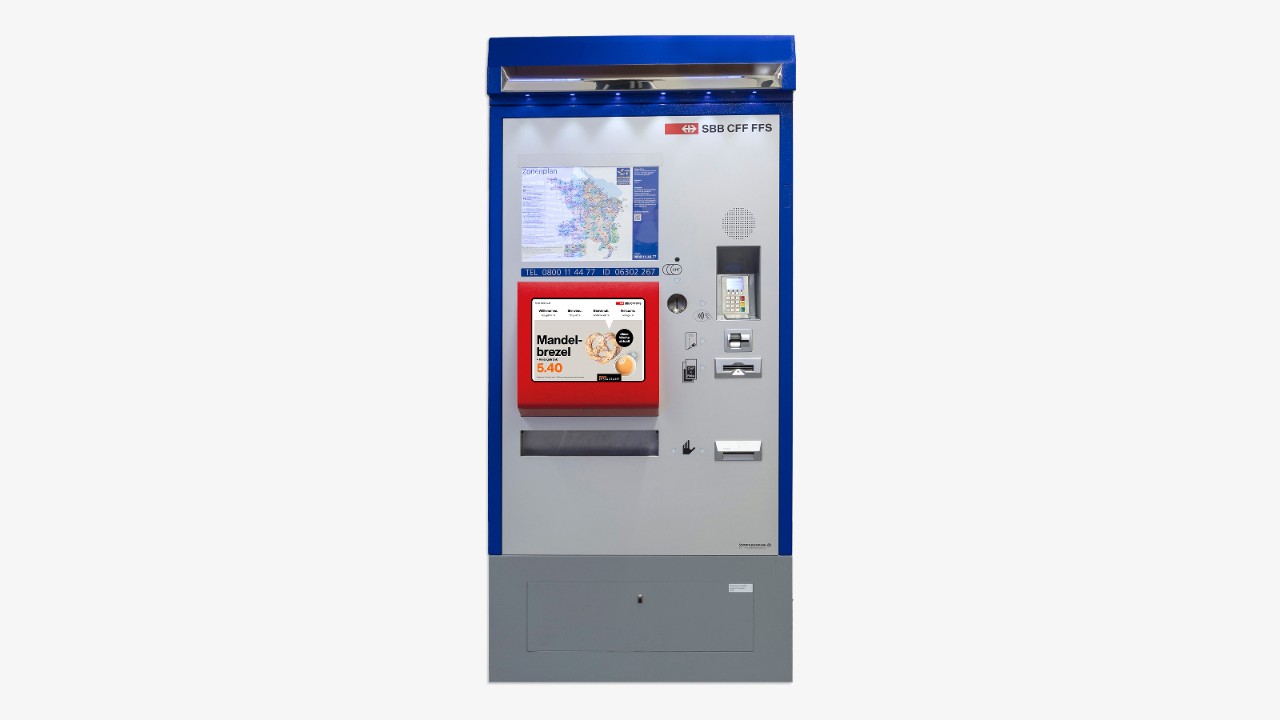 Here's how you can get your advertisement onto the homescreen of SBB ticket machines.
Roger
Gerber
Sales Manager at SBB Digital Advertising