How "Suisse Cargo Logistics" will be implemented.
SBB will be able to transport more goods by rail in future. To this end, the current infrastructure will be modernised, automated and expanded. This will create more capacity for freight transport. 
We will shape the future of freight transport with three models of production and better transshipment options.
Three models of production.
How we will meet future demand for freight transport.

Transshipment options. 
The existing and planned rail network is to be supplemented with five high-performance terminals between Geneva and St. Gallen. Transshipment installations provide freight services with access to the rail network. There are three types of transshipment installation: 
Private sidings (approx. 1,500).
Loading platforms (approx. 100).
Terminals.
Private sidings are the main access points for wagonload and block train transport, while loading platforms are primarily used for combined transport (horizontal transshipment) and, to a lesser extent, for wagonload transport. Terminals are used exclusively for combined transport (vertical transshipment).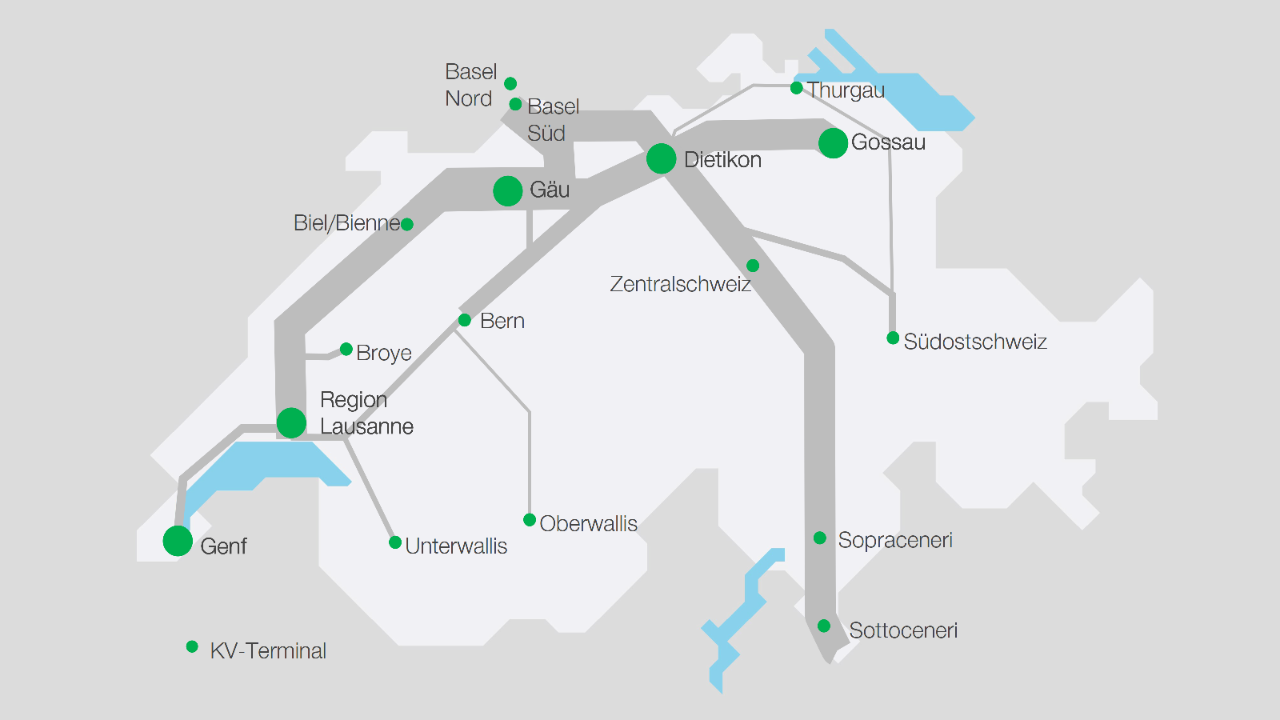 City hubs. 
City hubs with a rail connection in central locations can reduce pressure on city centres and agglomerations from lorry trips. The term 'city hub' is used for transshipment installations (as above) located in the central areas of cities. Generally, these facilities have additional infrastructure, such as general cargo halls or bulk cargo loading infrastructure. "Suisse Cargo Logistics" is set to further develop existing freight transport facilities with a rail connection at central locations in larger Swiss cities, in particular for construction and disposal logistics, for five to eight city hubs.